Ina Garten's Lemon Fusilli with Arugala


I love food.

I love

really

good food.

I love it when simple, fresh ingredients can make my mouth...and my soul happy.

I am a huge fan of Ina Garten, also known as the Barefoot Contessa... I own nearly all her cookbooks for the simple reason that every recipe I have ever tried makes me seem like the best cook ever. Also, I love cookbooks with pictures. I like to see what I'm supposed to be making.

If you've ever seen her show on the Food Network you know how she always happens to invite friends over to her home to ... EAT! My dream is to be a friend of hers...even just for one episode. I adore her lifestyle and I love how she dedicates her cookbooks to her husband. I love how she enjoys making a home, a meal... a life with him.

So in short, yeah... food makes me happy.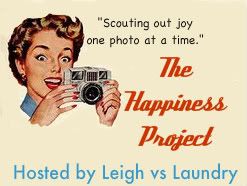 Happiness post 3