I love Pier 1.


I enjoy going and browsing all the adorable, unique items they always have.


Since my hubby had some time to work on getting our garage finally spic, span and organized, I thought, what's one more "honey do"? I've been looking for some striking wall hooks for months and months, and hadn't found anything uncommon, until I went to Pier 1.


They are currently hanging in my laundry room. When hubby gets a chance, they'll be hanging in our bedroom and the girls' bedroom. They make me happy each time I see them.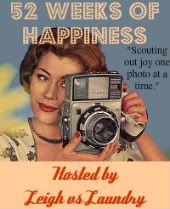 FYI, I am not being paid, or compensated in anyway by Pier 1. However, if they ever wanted to pay me to buy their stuff and rave about them, I would gladly do so, sincerely. I love that place.